Are you a frequent shopper at Michaels? If so, you may be missing out on some great benefits by not joining their rewards program. Michaels Rewards offers a range of perks and exclusive offers to its members, allowing them to earn points on eligible purchases and redeem them for discounts, free merchandise, and more.
In this article, we will take a closer look at how Michaels Rewards works and the many advantages it offers to its members.
Introduction to Michaels Rewards
Michaels Rewards is a loyalty program designed to reward customers for their support and purchases at Michaels stores or online. By signing up, you can earn points with every eligible purchase, which can be redeemed for various benefits.
Joining Michaels Rewards enhances your shopping experience by providing exclusive perks such as early access to sales and events, special member-only offers and coupons, birthday bonuses, personalized surprises, and more. This program aims to add value to your loyalty while making your shopping experience enjoyable.
Signing up for Michaels Rewards
To join Michaels Rewards, simply create an account online or through their mobile app. Visit the official website or download the app, follow the prompts, and provide your name, email address, and phone number. You can customize your preferences to receive personalized offers.
Michaels takes data protection seriously and ensures your information is handled securely according to their privacy policy. Join now to enjoy exclusive benefits and tailored communications.
Earning Rewards Points
To fully benefit from the Michaels Rewards program, it's important to understand how you can earn points on your eligible purchases. By signing up for Michaels Rewards, you open up a world of opportunities to accumulate points both in-store and online.
When making a purchase at Michaels, simply provide your account information at the checkout or log into your account if shopping online. This ensures that points are automatically added to your account based on the total amount spent.
Whether you prefer browsing through the aisles of a physical store or shopping conveniently from the comfort of your own home, Michaels Rewards has got you covered.
Purchasing products at any Michaels store across the country or through their website or mobile app allows you to earn points. What's even better is that Michaels Rewards operates on a tiered system. The more you spend, the higher your tier and the more points you can accumulate with each purchase.
This not only incentivizes members to continue shopping at Michaels but also offers greater rewards as they increase their spending.
In addition to earning points on regular purchases, Michaels frequently runs special promotions where members have the opportunity to earn bonus points. These promotions may be tied to specific items or offered during certain periods of time.
Participating in these promotions can significantly boost your point balance, allowing you to reach redemption thresholds faster and enjoy even more benefits from being a member of Michaels Rewards.
By taking advantage of these various ways to earn rewards points, you'll not only enjoy the satisfaction of knowing that every dollar spent brings you closer to exciting rewards but also enhance your overall shopping experience at Michaels.
So why wait?
Start earning those valuable rewards points today!
Redeeming Rewards Points
Once you've accumulated enough points through the Michaels Rewards program, it's time to reap the rewards. Michaels Rewards points hold a monetary value and can be used as discounts on future purchases. You can also redeem your points for free merchandise or gift cards, adding even more value to your loyalty.
Additionally, as a member, you gain access to exclusive offers and promotions. Take advantage of this rewarding program and turn your loyalty into tangible benefits for your creative endeavors.
Exclusive Perks for Michaels Rewards Members
As a member of Michaels Rewards, you'll enjoy exclusive perks that enhance your shopping experience. These benefits include:
Gain a competitive edge by accessing upcoming sales and events before the general public. Take advantage of special deals and promotions, ensuring you find the best bargains.
Receive personalized offers and coupons tailored to your preferences and shopping habits. Enjoy discounts on your favorite items, maximizing your savings.
Celebrate your special day with birthday bonuses such as extra points or exclusive discounts during your birthday month.
Michaels loves to surprise its loyal customers!
Join Michaels Rewards today to unlock these exciting perks and elevate your shopping experience.
Managing your Michaels Rewards account
Accessing and managing your Michaels Rewards account is simple and convenient. You can easily log in to your account through the official website or mobile app. Once logged in, you have access to a range of features that allow you to view your transaction history, check your point balance, and stay updated with the latest offers and promotions.
With just a few clicks, you can track which purchases earned you points and monitor your progress towards reaching redemption thresholds. Updating personal information and opting in for email notifications is also quick and easy.
Take advantage of this seamless experience to unlock all the benefits that come with being a valued member of our community. Enjoy the perks of managing your Michaels Rewards account effortlessly online or through our mobile app.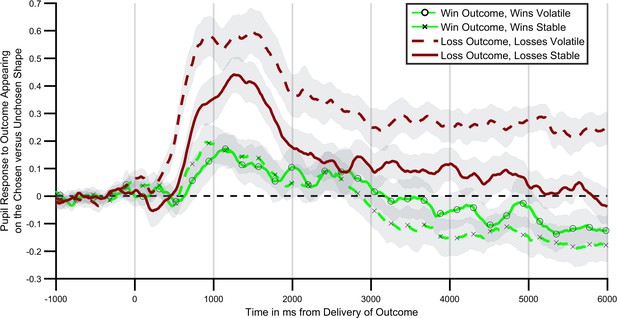 Frequently Asked Questions (FAQs)
Here are some common questions about the Michaels Rewards program and their answers:
How long does it take to receive rewards after a purchase?
Points from a purchase are typically added to your account within a few days, but occasional delays may occur due to system updates or high transaction volumes.
2.
Can I combine my rewards with other discounts or coupons?
Yes, in most cases, Michaels allows members to combine their rewards with other discounts or coupons for additional savings. Check the terms and conditions of each offer for compatibility.
What happens if I return an item purchased with rewards?
If you return an item bought with rewards points, Michaels will refund the equivalent value in points back into your account rather than providing cash or credit.
For quick reference, here is a summary of these FAQs:
| Question | Answer |
| --- | --- |
| How long does it take to receive rewards? | Points are typically added within a few days but may experience occasional delays due to system updates or high transaction volumes. |
| Can I combine rewards with other discounts? | Yes, in most cases, members can combine their rewards with other discounts or coupons for additional savings. Check terms and conditions for compatibility. |
| What happens if I return an item purchased with rewards? | If you return an item purchased using rewards points, the equivalent value in points will be refunded back into your account instead of providing cash or credit. |
If you have any more questions or need further assistance regarding the Michaels Rewards program, please contact our customer support team.
Tips for Maximizing Your Michaels Rewards Experience
To maximize your Michaels Rewards membership, plan purchases strategically to earn more points. Take advantage of bonus point promotions and special offers on items you need or want, accumulating points faster for greater rewards. Stay updated on bonus point opportunities and promotions by regularly checking email and the mobile app or website.
Track your points and rewards progress to know when to redeem rewards or wait for bonus point events. By implementing these tips, you can optimize your Michaels Rewards experience and enjoy the benefits it offers.
[lyte id='FYSUGm2fNE0′]