Founded in 2006, Care.com is a trusted online platform that connects families with reliable caregivers. Whether it's childcare, senior care, pet care, or housekeeping services, Care.com aims to make the lives of families easier by providing a convenient and efficient way to find caregivers.
Their mission is to ensure that families have access to the care they need while maintaining transparency and reliability. With a rigorous vetting process and a user-friendly interface, Care.com empowers families to make informed decisions based on detailed profiles and reviews.
By fostering work-life balance and recognizing the importance of reliable care, Care.com continues to be an essential resource for families worldwide.
The Importance of Finding Reliable Care for Families
Finding trustworthy caregivers is essential for families. Whether it's parents needing childcare while they work or individuals seeking assistance for elderly family members, the well-being and safety of loved ones are top priorities.
Care.com understands this importance and strives to provide a space where families can find caregivers who meet their specific needs. By offering a comprehensive database of qualified professionals, Care.com alleviates the stress associated with finding suitable care options.
Trust-building, transparency, and personalized matches ensure that families can confidently entrust their loved ones' well-being to capable hands.
The Role of Care.com in Connecting Caregivers with Families
Care.com serves as a bridge between families and qualified caregivers. Through its user-friendly platform, families can search for caregivers based on location, availability, experience level, certifications, and more. This ensures that families can find the right caregiver for their unique situation.
Caregivers also benefit from gaining access to job opportunities that match their skills and preferences. Overall, Care.com plays an essential role in connecting caregivers with families by simplifying the search process and fostering a harmonious caregiving experience.
Basic Membership: What is Included and Its Benefits
Care.com's basic membership offers valuable features for finding trustworthy caregivers. With a basic membership, users can access caregiver profiles and read reviews from previous clients. They can get an overview of qualifications and make informed decisions on potential matches.
While basic members have limited messaging capabilities compared to premium members, they can still send initial messages to express interest in caregivers. This allows for communication and compatibility assessment before making commitments.
In addition to caregiver search tools, basic members also gain access to helpful resources like articles and guides on caregiving topics. These resources provide valuable information and support throughout the caregiving journey.
Overall, Care.com's basic membership provides essential tools for finding reliable caregivers. It empowers users with profile information, client feedback, messaging options, and educational resources to make informed choices that best meet their needs.
Premium Membership: Enhanced Features and Additional Benefits
When it comes to finding the perfect caregiver, a premium membership on Care.com offers enhanced features and additional benefits that take your search to the next level. By upgrading to a premium membership, users gain access to an array of exclusive perks designed to make the caregiver search process seamless and secure.
One standout feature of a premium membership is unlimited messaging with caregivers. This means that as a premium member, you can communicate freely and as often as needed with potential caregivers.
Whether you have questions about their experience, availability, or specific care requirements, the ability to have ongoing and unrestricted conversations ensures clear communication from the start.
In addition to unlimited messaging, premium members also have the privilege of requesting background checks on potential caregivers. This added layer of security provides peace of mind knowing that thorough screenings have been conducted on those in consideration for your loved ones' care.
The reassurance that comes from having this information readily available can greatly alleviate any concerns or uncertainties during the selection process.
Understanding the monthly cost structure is essential when considering a premium membership. Care.com offers different pricing options based on duration, allowing users to choose what suits their needs best.
By evaluating your requirements and budget, you can select a plan that provides maximum value while availing all the enhanced features and additional benefits.
In summary, upgrading to a premium membership on Care.com grants you access to enhanced features and additional benefits that facilitate seamless communication with caregivers and provide an extra layer of security through background checks.
With these advantages at your disposal, finding trustworthy caregivers becomes an easier task while ensuring your loved ones receive exceptional care they deserve.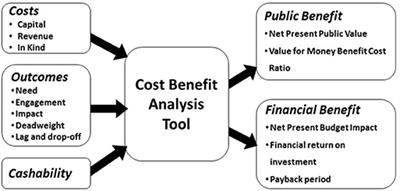 Pricing plans for Care.com memberships
Care.com offers both monthly and annual pricing plans for its memberships, catering to different user needs. The basic membership starts at $39 per month, but users can save up to 67% by choosing an annual subscription at $156 for the year.
The premium membership is priced higher at $49 per month, but an annual subscription brings savings of up to 59%, costing $240 for the year. Frequent users may find that investing in an annual premium membership provides better value in the long run. See the table below for a quick overview of the pricing details:
| Membership Level | Monthly Cost | Annual Cost | Savings |
| --- | --- | --- | --- |
| Basic | $39 | $156 | 67% |
| Premium | $49 | $240 | 59% |
These pricing options allow users to choose the plan that best fits their caregiving needs and budget.
Assessing Your Caregiving Needs and Budget Constraints
Before choosing a Care.com membership, it's important to assess your specific caregiving needs and budget limitations. Consider factors like the frequency of care required, preferred experience and qualifications of caregivers, and your overall financial situation.
Evaluate how often you need care and determine if it's sporadic or requires a consistent schedule. Consider the necessary skills for the type of care needed, such as childcare or senior care. Assess your budget constraints and decide how much you can invest in caregiving services.
Creating a table can help organize this assessment:
| Caregiving Needs | Experience/Qualifications | Financial Considerations |
| --- | --- | --- |
| | | |
By carefully assessing your caregiving needs and budget constraints, you can make an informed decision when selecting a Care.com membership that aligns with your requirements. This will ensure you find reliable caregivers who meet both your expectations and financial capabilities without compromising on quality care for yourself or your loved ones.
Weighing the benefits against the cost
When considering the advantages and drawbacks of using Care.com, it is essential to weigh the benefits against the associated costs. One significant benefit that stands out is the convenience and time-saving aspect that this online platform offers.
With a vast pool of caregivers readily available at your fingertips, you can quickly narrow down options based on your specific criteria. This saves you precious hours that would otherwise be spent searching through local ads or solely relying on word-of-mouth recommendations.
Another advantage Care.com provides is peace of mind. For premium members, background checks are offered as an added safety measure. This thorough vetting process ensures that the caregivers you consider have undergone a comprehensive screening process.
By having access to these background checks, you can have greater confidence in their reliability and trustworthiness.
While there may be alternative methods to find caregivers, such as word-of-mouth recommendations or local ads, they may not offer the same level of convenience and assurance as Care.com. Other online platforms similar to Care.com might exist, but they might lack an extensive caregiver database or a user-friendly interface.
By utilizing Care.com's services, you can save valuable time by easily accessing a wide range of potential caregivers tailored to your requirements. Additionally, their background check feature provides an extra layer of security and peace of mind.
When considering the overall value of subscribing to Care.com, these factors should be taken into account.
[lyte id='VEJoFe7ln0U']