Salesforce, a leading CRM software provider, has revolutionized customer interaction management for businesses. Established in 1999, Salesforce offers a cloud-based platform that streamlines sales, marketing, and customer support processes.
With innovative tools and solutions, Salesforce dominates the global CRM market with approximately 20% market share. Its scalability, flexibility, and AI capabilities enable data-driven decisions and personalized experiences. Integrations with other essential tools enhance efficiency while breaking down departmental silos.
Salesforce drives digital transformation by automating processes and increasing productivity. As the industry leader, Salesforce continues to shape the future of CRM and empower businesses to thrive.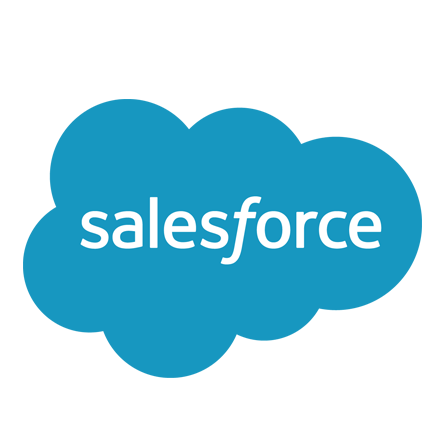 Top Competitors of Salesforce
Salesforce, a dominant force in the CRM market, faces fierce competition from several notable rivals. These competitors aim to challenge Salesforce's top spot and offer unique features that cater to different business needs.
Microsoft Dynamics 365 seamlessly integrates with other Microsoft products like Office 365 and Outlook, providing a comprehensive suite of tools. With a strong focus on artificial intelligence-driven insights, it offers valuable data-driven recommendations for informed decision-making.
Oracle CX Cloud delivers personalized customer experiences through advanced analytics and AI. It allows businesses to gain valuable insights into customer behavior and preferences, improving marketing strategies and customer satisfaction levels.
SAP Customer Experience empowers businesses with actionable insights and real-time data for effective decision-making. Its extensive range of functionalities streamlines sales processes, optimizes customer service operations, and ensures data security.
Zoho CRM provides an affordable yet feature-rich solution for small and medium-sized businesses. It offers easy-to-use interfaces, customizable workflows, and essential features for managing customer relationships effectively.
When considering alternative CRM solutions, it is important to evaluate factors such as functionality, ease of use, scalability, and integration capabilities. Each competitor mentioned above has its own strengths that align with specific business requirements.
By understanding these top competitors' offerings, businesses can make informed decisions to enhance their customer relationship management strategies.
Pricing Options for CRM Solutions
Choosing the right CRM solution involves considering pricing options. Salesforce offers various pricing tiers based on user count and features required, but it can be relatively expensive compared to competitors.
Microsoft Dynamics 365 provides flexible pricing tailored to organizational needs, while Oracle CX Cloud's pricing varies based on modules and users. SAP Customer Experience offers subscription-based and perpetual licensing options, providing payment flexibility.
Zoho CRM is known for its affordability, with competitive pricing plans suitable for businesses of all sizes. When making a decision, consider not only price but also the value and features offered by each CRM solution.
Key Features and Functionality of CRM Solutions
CRM solutions are essential for businesses looking to effectively manage customer relationships. Major providers offer key features such as contact and lead management, sales pipeline tracking, marketing automation, and efficient customer support systems. However, what sets them apart are their unique functionalities.
Microsoft Dynamics 365 integrates seamlessly with Microsoft tools like Outlook and Excel, enhancing collaboration and productivity. Oracle CX Cloud utilizes AI-driven analytics to gain actionable insights from customer data. SAP Customer Experience offers industry-specific modules catering to retail, manufacturing, or healthcare needs.
Zoho CRM provides a user-friendly interface with extensive customization options.
Factors to Consider When Choosing a CRM Solution
When selecting a CRM solution, it is important to go beyond price and functionality. Evaluate the quality of customer support provided by each vendor. Scalability is crucial to accommodate business growth and changing needs. Integration capabilities are essential for seamless workflows with existing tools.
Create a comparison table to effectively evaluate different CRM solutions based on key features, pricing, support, scalability, and integration. Choose the right CRM solution that aligns with your needs and supports your growth objectives.
Conclusion: Making an Informed Decision for Your Business
[lyte id='1Xa_4h_xT4k']