The world of online home furnishings has exploded in recent years, offering consumers a wide range of options to choose from. One standout player in this market is Joss and Main, a company that has gained popularity for its unique offerings and exceptional customer service.
However, it's important to understand the competitive landscape and explore other players in the industry. In this article, we will take a deep dive into Joss and Main's competitors, analyzing their strengths, weaknesses, and how they stack up against our beloved retailer.
Overview of Joss and Main
Joss and Main, founded in 2011, has established itself as a prominent online retailer specializing in affordable yet stylish home furnishings. With a wide range of furniture and decor items, Joss and Main has successfully captured the attention of customers seeking quality products without breaking the bank.
One of the key aspects that sets Joss and Main apart from its competitors is its curated collections and limited-time sales events. Unlike traditional retailers that offer a vast array of options, Joss and Main carefully selects pieces to create cohesive collections that cater to different tastes and design styles.
This approach not only saves customers time but also ensures that each item complements the others within a collection, allowing for effortless coordination when furnishing a space.
Furthermore, the limited-time sales events organized by Joss and Main add an element of excitement to the shopping experience. These events feature exclusive discounts on select products for a specific duration, encouraging customers to act quickly to secure their desired items at even more affordable prices.
By creating a sense of urgency, Joss and Main adds an extra thrill to the process of finding unique home furnishings while keeping budgets in mind.
Over the years, Joss and Main's commitment to customer satisfaction has resulted in numerous success stories and glowing testimonials. Many individuals have found their dream pieces at prices they never thought possible.
Whether it's a statement furniture piece or small decorative accents, Joss and Main delivers on its promise of bringing together affordability and style.
Competitor Analysis: Key Players in the Home Furnishings Market
The home furnishings market is highly competitive, with key players vying for market share. Here are some of the main competitors to Joss and Main:
Wayfair offers a vast selection of home furnishings at competitive prices, making it a go-to destination for customers seeking variety and affordability.
Overstock competes directly with Joss and Main by providing customers with a wide range of quality home furnishings at discounted prices.
Houzz goes beyond being an online retailer by offering interior design ideas and curated shopping experiences, posing a unique challenge to Joss and Main's market position.
Amazon Home leverages its massive online presence to offer customers a convenient shopping experience, fast delivery, and competitive pricing in the furniture market.
Crate & Barrel competes in the same space as Joss and Main by offering stylish options alongside exceptional service, targeting customers looking for timeless pieces.
Understanding these competitors' strengths and strategies can help Joss and Main navigate the dynamic home furnishings market.
Wayfair's Dominance in the Furniture Market
Wayfair, founded in 2002, has emerged as a dominant force in the furniture market due to its remarkable growth and innovative strategies. With a vision to become the ultimate online destination for home furnishings, Wayfair has successfully expanded its catalog to include millions of products from thousands of brands.
One key factor contributing to Wayfair's dominance is its ability to go beyond furniture and capture a larger market share. By diversifying its offerings to include decor items, appliances, and even home improvement products, Wayfair has positioned itself as a one-stop-shop for all home-related needs.
This strategic expansion not only attracts a wider range of customers but also allows Wayfair to cater to their diverse preferences and requirements.
A significant aspect that sets Wayfair apart from its competitors is its relentless focus on utilizing technology to enhance the user experience. Through cutting-edge features like augmented reality, customers can now visualize how furniture will look in their space before making a purchase.
Personalized recommendations based on browsing history further streamline the shopping process, making it more tailored and convenient.
Additionally, Wayfair's commitment to providing a seamless user experience extends beyond technology-driven solutions. The company places great emphasis on ensuring that every step of the customer journey is hassle-free and enjoyable.
From website design that emphasizes clarity and ease of navigation to prompt customer service support, Wayfair strives to create an optimal shopping experience for every user.
Overstock's Value Proposition for Savvy Shoppers
Overstock is a leading online retailer that offers a compelling value proposition for savvy shoppers. With a focus on providing affordable options without sacrificing quality, the company caters to customers who are looking for high-quality furnishings at discounted prices.
A key factor that sets Overstock apart is its ability to offer competitive pricing without compromising on quality. By sourcing products directly from manufacturers and cutting out middlemen, Overstock can pass on significant savings to its customers.
This approach allows savvy shoppers to find top-notch furnishings at prices that won't break the bank.
In addition to affordable pricing, Overstock also prides itself on its customer-friendly policies. Hassle-free returns and excellent customer service are two of the key pillars of the company's approach.
By offering hassle-free returns, Overstock ensures that customers can shop with confidence, knowing that they can easily return or exchange items if they are not satisfied. This commitment to customer satisfaction helps build trust and loyalty with shoppers.
Another aspect of Overstock's value proposition is its commitment to transparency in pricing. The company believes in providing detailed information about product costs and savings, allowing customers to make informed decisions.
By clearly displaying the savings achieved through discounted prices, Overstock empowers shoppers to understand the value they are getting and feel confident about their purchases.
Overall, Overstock's value proposition for savvy shoppers is centered around providing high-quality furnishings at affordable prices while prioritizing excellent customer service and transparent pricing.
By catering to these needs, Overstock has established itself as a trusted destination for those looking for great deals without compromising on quality.
Houzz's Role as an Inspirational Platform and Competitor
Houzz has established itself as more than just an online retailer, positioning itself as a comprehensive platform for home design inspiration. By offering millions of interior design ideas, professional advice, and access to expert designers, Houzz caters to customers who are seeking guidance throughout their home furnishing journey.
One key aspect that sets Houzz apart is its dedication to creating an immersive shopping experience through inspirational content. Recognizing the power of storytelling in engaging customers, Houzz provides a vast collection of articles, photos, and videos that serve as a source of inspiration.
This approach allows customers to envision their dream homes and helps them make more informed decisions when it comes to purchasing furniture and decor.
While Houzz may not host the same exclusive sales events as some competitors like Joss and Main or Wayfair, it still competes strongly in the home furnishings market. The platform offers a wide range of products and curated collections that appeal to customers looking for quality options.
However, what truly differentiates Houzz is its emphasis on design inspiration. It targets customers who prefer a more hands-on approach to their home furnishing journey, providing them with the tools they need to turn their vision into reality.
In summary, Houzz's role goes beyond being a mere online retailer. It establishes itself as an inspirational platform that caters to customers' home design needs by offering comprehensive guidance and access to expert advice.
Through its vast collection of inspirational content and immersive shopping experience, Houzz stands out among competitors in the home furnishings market by providing customers with the tools they need to create their dream homes.
Amazon Home's Entrance into the Furniture Market
Amazon Home, an extension of the e-commerce giant Amazon, has rapidly gained popularity as a convenient and affordable option for customers seeking to shop for furniture online.
With its vast selection and competitive pricing, it offers a seamless way to furnish homes without the need to visit multiple stores or spend hours browsing different websites.
The key advantage of Amazon Home lies in its scale. With millions of products available at any given time, customers have access to an extensive range of options to suit their preferences. From modern designs to traditional pieces, Amazon Home aims to cater to diverse tastes.
Moreover, Amazon Home stands out due to its competitive pricing. By leveraging strong relationships with manufacturers and suppliers, it can offer highly competitive prices on a wide range of furniture items. This affordability factor is especially appealing to budget-conscious shoppers.
While Amazon Home excels in scale and convenience, it lacks some unique features compared to other retailers. For instance, Joss and Main offer curated collections and limited-time sales events that create a sense of exclusivity and excitement among customers.
These features allow customers to explore carefully selected furniture pieces while encouraging quick purchasing decisions.
In summary, Amazon Home's entrance into the furniture market provides customers with a convenient way to shop for furniture online. Its vast selection and competitive pricing make it an attractive choice for many shoppers.
While it may not possess all the unique features offered by other retailers, its emphasis on convenience and affordability positions it well for continued success in this growing market.
Crate & Barrel as a Well-Established Competitor to Joss and Main
Crate & Barrel has secured its position as a formidable competitor to Joss and Main in the home furnishings industry. Renowned for its exceptional quality furniture offerings, Crate & Barrel has garnered a loyal customer base that appreciates their focus on timeless designs, impeccable craftsmanship, and personalized service.
With a commitment to delivering enduring pieces that stand the test of time, Crate & Barrel appeals to customers seeking furniture that not only enhances their homes but also lasts for years to come. Their attention to detail and dedication to sourcing high-quality materials sets them apart from competitors in the market.
While Joss and Main may cater to a slightly different target audience, Crate & Barrel competes by offering stylish options alongside exceptional service. Both brands understand the importance of delivering an elevated shopping experience.
However, what sets Joss and Main apart is their emphasis on limited-time sales events, providing customers with affordability and a sense of excitement.
Crate & Barrel's well-established reputation allows them to maintain a strong footing in the competitive landscape. Their commitment to excellence in both product selection and customer service ensures they remain at the forefront of customers' minds when considering home furnishings.
By continuously adapting and evolving with changing trends while staying true to their core values, Crate & Barrel secures its position as a trusted brand in the industry.
In summary, Crate & Barrel's success as a competitor lies in their ability to provide high-quality furniture options while maintaining exceptional customer service.
While they may have slight differences compared to Joss and Main in terms of target audience and pricing strategy, both brands continue to thrive by catering to customers' diverse needs within the home furnishings market.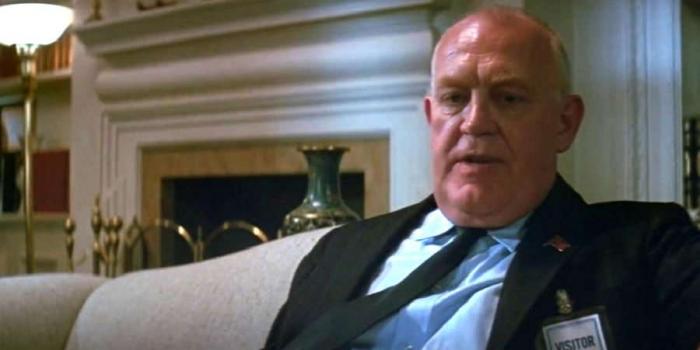 Assessing Joss and Main's Position Among Competitors
Joss and Main has carved out a niche in the online home furnishings market through curated collections, limited-time sales events, and exceptional customer service. This sets them apart from competitors like Wayfair, Overstock, Houzz, Amazon Home, and Crate & Barrel.
As the industry evolves, Joss and Main must adapt to changing customer needs while staying true to their unique offerings. Despite fierce competition, there are still ample opportunities for growth and success in this dynamic market.
By consistently delivering on their promise of affordability and style, Joss and Main can maintain their position among competitors and capture new customers who value both quality and value.
[lyte id='vfNZIfEvXdk']