Are you looking for a job that provides flexibility, fulfillment, and the opportunity to make a difference?
Look no further than Care.com! With its vast network of families seeking reliable caregivers, tutors, pet sitters, and more, Care.com has become a go-to platform for job seekers in the caregiving industry.
Whether you're an experienced professional or just starting out, this article will provide you with tips and strategies to help you find your dream job on Care.com.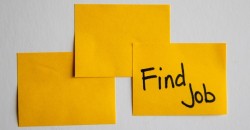 Insights from Experienced Users: Keys to a Successful Job Search on Care.com
To excel in your job search on Care.com, learn from experienced users who have found success. They emphasize the importance of creating a compelling profile that highlights your skills, qualifications, and experiences. Including references or testimonials boosts your chances of landing a job quickly.
Engage with the community by joining relevant groups and forums, gaining knowledge and visibility among employers. Network by attending virtual events and workshops to build connections for referrals. Be proactive in searching for jobs, regularly browse listings, and apply promptly.
Continuously learn and improve through online courses or certifications related to your field. Follow these insights for a successful job search on Care.com.
Navigating the Care.com Platform for Job Seekers
When searching for job opportunities on Care.com, it's essential to make the most of the platform's features and tools. By understanding how to navigate them effectively, you can gain a competitive edge over other applicants who are also vying for the same positions.
To begin with, a smart approach is to utilize the search filters provided by Care.com. These filters allow you to narrow down your options and focus on specific categories that align with your skills and preferences.
Whether you're looking for childcare, elderly care, or pet care roles, selecting the relevant category will help streamline your job search. Additionally, you can specify preferences such as location, schedule availability, and hourly rates.
By customizing your search using these filters, you can refine your results and concentrate on job opportunities that are best suited to your needs.
Once you've found potential employers or families that match your criteria, it's important to leverage Care.com's messaging system effectively. This communication tool allows you to connect with employers directly and showcase your interest in their job postings.
When reaching out to families, take the time to personalize your messages by mentioning specific details from their job descriptions. This demonstrates that you've carefully read and understood their requirements, making you stand out as a thoughtful and attentive candidate who pays attention to detail.
By utilizing these features within the Care.com platform – search filters and personalized messaging – you can enhance your overall job search experience. Remember to tailor each message according to the specific needs of each employer while maintaining professionalism throughout all interactions.
With these strategies in place, navigating through Care.com becomes more efficient and increases your chances of finding suitable job opportunities that align with both your skills and preferences.
Key points
Utilize search filters wisely
Personalize messages when reaching out
Tailor messages according to employers' needs
Expert Advice for Finding a Job on Care.com
To excel in your job search on Care.com, it's essential to have expert guidance. We consulted industry professionals who provided valuable insights into navigating the platform effectively. Here are their top tips:
Highlight your unique qualities: Emphasize what sets you apart from other job seekers, such as special skills or certifications. Showcasing your uniqueness will capture employers' attention.

Be proactive: Don't wait for job postings; actively search for opportunities and reach out to families whose requirements match your skills. Being proactive increases your chances of finding the right fit sooner.

Leverage testimonials and references: Request recommendations from previous employers or clients and display them prominently in your profile. Positive testimonials validate your capabilities and reliability.

Continuously update your profile: Keep it up-to-date with new certifications, training programs, or relevant experiences you acquire along the way. Updating shows commitment to professional growth.
By following these expert tips, you can stand out on Care.com and increase your chances of finding the perfect job opportunity.
Stories of Job Seekers' Success on Care.com
Care.com offers incredible opportunities for job seekers in caregiving roles. Two inspiring stories showcase how individuals turned their passions into successful careers through the platform.
Sarah, passionate about working with children, found a fulfilling job as a full-time nanny after creating a compelling profile and engaging with the community. David, an animal lover, now runs his own pet care business by connecting with families in need of pet sitters and dog walkers.
These success stories demonstrate the immense potential Care.com holds for finding meaningful employment in caregiving.
Start your journey today and explore countless opportunities on Care.com!
[lyte id='px8F1Lk-VO4′]