Investing in stocks can be a daunting task, especially with thousands of options available in the market.
How do you find the right stocks to invest in? This is where a stock screener comes in handy. In this article, we will explore the Morningstar Premium Stock Screener and how it can help investors make informed decisions.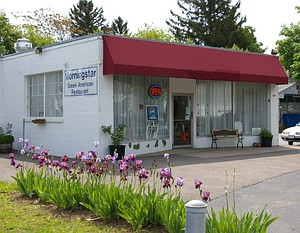 What is a Stock Screener?
A stock screener is a powerful tool that allows investors to filter and sort through thousands of stocks based on specific criteria. It helps investors identify stocks that meet their investment goals and preferences. With a stock screener, you can narrow down your search and focus on stocks that align with your investment strategy.
By setting parameters such as price-to-earnings ratio, dividend yield, market capitalization, or technical indicators like moving averages and RSI, investors can efficiently identify potential investment opportunities. The objective nature of the screening process helps eliminate emotional biases and ensures informed decision-making.
Overall, a stock screener is an indispensable resource for streamlining the investment research process and optimizing portfolio performance.
Introducing the Morningstar Premium Stock Screener
Morningstar, a trusted name in the investing industry, offers the Premium Stock Screener. This advanced tool provides investors with exclusive features and enhanced screening capabilities. Subscribers gain access to a vast database of companies, detailed financial information, analyst reports, and more.
The user-friendly interface allows for easy filtering based on criteria such as market capitalization and dividend yield. With personalized alerts and expert analysis, the Morningstar Premium Stock Screener equips investors with valuable insights to make informed decisions. Subscribe today to unlock its full potential and stay ahead in the market.
Creating an Account and Logging In
To use the Morningstar Premium Stock Screener, you'll need to create an account on their website. It's a quick process that only requires basic information like your name and email address. Once you've created an account, simply log in using your credentials to access the premium features of the stock screener.
By logging in, you can filter stocks based on various criteria and personalize your investment research with saved searches and watchlists. With Morningstar's stock screener tool, you have the power to make informed investment decisions.
So, create an account today and start exploring the possibilities!

Navigating the user-friendly interface
The user-friendly interface of the Morningstar Premium Stock Screener makes it easy for investors to navigate and find the information they need. Upon logging in, users are greeted with a customizable dashboard that provides an overview of their portfolio, watchlist, and recent market news.
By selecting the modules that matter most to them, investors can personalize their experience.
One of the key features of this interface is the ability to explore different search criteria and filters. The stock screener offers a wide range of options, such as market capitalization, industry sector, dividend yield, and P/E ratio.
By using these filters, investors can narrow down their options and focus on stocks that meet their specific requirements.
Overall, the user-friendly interface of the Morningstar Premium Stock Screener enhances the investing experience by providing a customizable dashboard and powerful search capabilities. Investors can easily access relevant information and find stocks that align with their investment goals.
Setting Specific Investment Goals and Preferences
Before diving into stock selection, it's important to establish clear investment goals and preferences.
Do you prefer growth stocks or value stocks?
Are you looking for high-dividend-yielding companies or ones with strong earnings growth?
The Morningstar Premium Stock Screener allows you to set specific investment goals and preferences so that it can provide tailored recommendations based on your unique criteria. This user-friendly tool filters through thousands of stocks, saving you time and effort in finding the right investments that align with your objectives.
Define your criteria and let the Stock Screener do the heavy lifting, increasing your chances of success in the dynamic world of investing.
Analyzing fundamental data and ratios
Analyzing fundamental data and ratios is essential for making informed investment decisions. With the Morningstar Premium Stock Screener, investors can access detailed financial statements, earnings history, and growth rates of individual companies. This allows for a comprehensive evaluation of profitability, liquidity, and debt levels.
By tracking growth rates over time, investors can identify trends and potential opportunities. Understanding a company's financial health is crucial, as it helps determine its strength and stability.
In the next sections, we will explore advanced screening techniques, staying informed with market news, utilizing research tools effectively, leveraging Morningstar ratings, maximizing the value of your subscription, and showcasing real-life case studies.
| Metric | Description |
| --- | --- |
| Profitability | Measures a company's ability to generate profit |
| Liquidity | Assesses a company's ability to pay off short-term obligations |
| Debt levels | Evaluates the amount of debt a company carries |
These metrics are crucial for understanding a company's financial health and can be evaluated using the Morningstar Premium Stock Screener.
[lyte id='MlvNUYeo_Uo']