In today's fast-paced world, managing personal finances can often feel overwhelming. From juggling multiple accounts to keeping track of expenses, it's essential to have a streamlined solution that simplifies the process.
M1 Finance, a leading name in the world of investing, has stepped up to meet this need with their revolutionary M1 Finance Checking Account.
In this article, we will explore the features and benefits of this account, guide you through the setup process, discuss its pros and cons, and highlight the exceptional customer service options provided by M1 Finance.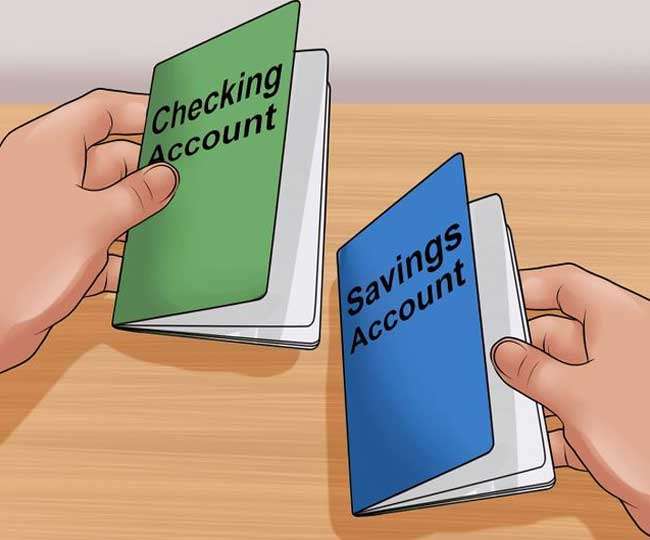 Revolutionizing Personal Finance Management
M1 Finance is revolutionizing personal finance management by empowering individuals to take control of their finances. With a focus on investing and personal finance education, M1 Finance provides users with innovative tools and resources to make informed financial decisions.
The platform offers a user-friendly interface, customizable portfolios, and educational materials to enhance financial literacy. By combining technology and expertise, M1 Finance is reshaping the way individuals manage their money for a brighter financial future.
Account Details: A Closer Look at the M1 Finance Checking Account
The M1 Finance Checking Account is a user-friendly banking solution that simplifies your financial life. With no fees or minimum balance requirements, you can save money and easily access your funds.
One standout feature is the seamless integration with your investment accounts. Transfer funds between your checking account and investment portfolio without hassle or additional fees.
Unlike traditional banks, M1 Finance provides a fee-free banking experience. No charges for ATM withdrawals, overdraft protection, or monthly maintenance.
Additionally, there are no minimum balance requirements. Start managing your finances without pressure or restrictions.
In summary, the M1 Finance Checking Account offers fee-free banking, seamless integration with investments, and no minimum balance requirements for a convenient and transparent banking experience.
Account Setup: A Seamless Process
Setting up an M1 Finance Checking Account is quick and straightforward. Visit their website or download the mobile app to get started. Click on "Open an Account" and select "Checking." Fill in your personal information and verify your identity with necessary documents.
Fund your account by linking it to an existing bank account or transferring funds from your investment portfolio. Once funded, you can enjoy the benefits of a seamless integration between M1 Finance's investing platform and checking account. With no minimum balance requirements or monthly maintenance fees, managing your finances becomes effortless.
The account setup process is designed to be user-friendly for both new and existing users, ensuring a hassle-free experience.

Pros and Cons: Weighing the Benefits
The M1 Finance Checking Account offers seamless integration with investment accounts, allowing users to easily manage their finances and move funds between accounts. Additionally, it provides a competitive Annual Percentage Yield (APY) on cash balances, ensuring that your money continues to grow even when not invested.
However, it's important to consider some limitations. M1 Finance operates primarily online, which means in-person banking services may be limited compared to traditional banks. Additionally, while the account setup process is simple, larger financial institutions may offer more comprehensive features.
Overall, the M1 Finance Checking Account provides convenience and growth potential through its integration with investments and competitive APY. Just be aware of the limited in-person services and consider whether additional features are necessary for your banking needs.
Support When You Need It
M1 Finance truly understands the significance of exceptional customer service. They go above and beyond to ensure that their users have access to assistance whenever they need it. By offering a range of support options, M1 Finance ensures that their customers can easily reach out for help and guidance.
One notable customer service option provided by M1 Finance is their online chat support. This feature allows users to engage in quick and convenient communication with a knowledgeable representative who can promptly address any queries or concerns.
Whether it's seeking clarification on investment strategies or resolving technical issues, the online chat support is designed to provide efficient assistance.
Additionally, M1 Finance recognizes that some individuals prefer speaking directly with a live agent. That's why they also offer phone support as another avenue for customers to seek help. By providing this option, M1 Finance ensures that users have the flexibility to choose the communication method that best suits their preferences.
What sets M1 Finance apart in terms of customer service is the availability and responsiveness of their representatives. Users consistently report positive experiences with the support team, praising them for their outstanding knowledgeability and willingness to go above and beyond to assist customers.
Whether it's answering complex questions or providing personalized guidance, the customer service representatives at M1 Finance are dedicated to ensuring a seamless user experience.
In summary, M1 Finance prioritizes customer satisfaction by offering various support options and maintaining an exceptional level of availability and responsiveness from their representatives.
With online chat support for quick assistance and phone support for those who prefer direct communication, users can rest assured knowing that they will receive timely and helpful guidance whenever they need it.
Empowering Users with M1 Finance Checking Account
The M1 Finance Checking Account is a powerful tool that empowers individuals to take control of their finances. With seamless integration with investment accounts, fee-free structure, competitive APY on cash balances, and exceptional customer service, it offers a comprehensive solution for managing everyday expenses and long-term investments.
By simplifying financial activities and maximizing the potential of hard-earned money, the M1 Finance Checking Account becomes an excellent addition to anyone's financial toolkit.
As M1 Finance continues to revolutionize personal finance management, users can look forward to exciting future developments that further empower them in achieving their financial goals.
[lyte id='Lr8s0AMd7Uk']