YouTube TV has revolutionized how we consume entertainment in the digital age. As a popular streaming service, it offers a wide range of channels and on-demand content, making it an attractive choice for cord-cutters seeking an alternative to traditional cable or satellite television.
With access to over 85 networks, including major broadcasters like ABC, CBS, NBC, and FOX, YouTube TV provides subscribers with live TV options. Its standout features include unlimited cloud DVR storage and the ability to stream on multiple devices simultaneously.
The user-friendly interface and personalized recommendations enhance the viewing experience for users.
In summary, YouTube TV's extensive channel lineup, convenient features like cloud DVR storage and multi-device streaming capabilities, along with its focus on user experience have contributed to its rise as a leading streaming service in today's digital landscape.
The Growing Market for Streaming Services
The rise of streaming services is transforming the way we consume entertainment. With cord-cutting on the rise, more people are canceling traditional pay-TV subscriptions in favor of online alternatives. This trend is driven by the desire for flexibility and cost-effective options.
Statistics show that around 61% of American households now subscribe to at least one streaming service. This number is expected to continue growing as consumers seek affordable alternatives to cable or satellite providers, which often offer expensive bundled packages.
Streaming services offer personalized content choices tailored to individual preferences, unlike traditional TV channels with limited programming options. They also cater to niche interests and underserved audiences, providing specialized content like foreign films and live sports events.
Advancements in technology have improved streaming experiences, ensuring seamless playback without buffering issues or quality loss. With the increasing availability of smart TVs, mobile devices, and other connected devices, accessing streaming platforms has become easier than ever before.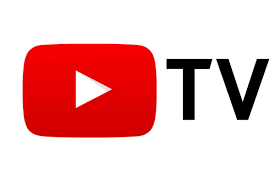 Competitors to YouTube TV: Exploring Alternatives
The rise of YouTube TV has made it a formidable player in the streaming industry. However, there are several noteworthy competitors that offer compelling alternatives.
Netflix boasts an extensive library of movies, TV shows, documentaries, and original content across multiple genres and languages. Its personalized recommendation system enhances the viewing experience, and its critically acclaimed original series and films make it a top choice for exclusive content.
Hulu + Live TV combines on-demand content with live TV from over 75 channels, including major networks like ESPN and CNN. It offers flexibility and real-time programming for a well-rounded streaming experience.
fuboTV emphasizes live sports coverage with access to various sports channels like ESPN and NBA TV. Exclusive sports content and features like multi-view mode enhance the immersive sports viewing experience.
Sling TV offers customizable channel packages, allowing users to tailor their viewing experience based on preferences. Its competitive pricing makes it an attractive option for budget-conscious viewers.
In the diverse landscape of streaming services, these alternatives provide viewers with compelling choices that cater to their specific preferences and needs.
Whether it's Netflix's extensive library, Hulu + Live TV's combination of on-demand and live programming, fuboTV's focus on sports coverage, or Sling TV's customization options – there is something for everyone in this vibrant streaming market.
Unique Selling Points: A comparison between YouTube TV and its competitors
When evaluating streaming services, factors such as pricing options, content library, and features/user experience come into play. YouTube TV offers a single fixed monthly fee plan, while competitors like Hulu + Live TV and Sling TV have multiple subscription options catering to different budgets and channel preferences.
Examining the variety and quality of content, including exclusive original series or movies, helps investors assess market appeal and subscriber retention rates.
User experience is crucial, so comparing user interface, ease-of-use, device compatibility, simultaneous streaming capabilities, and cloud DVR options provides insights into growth potential and customer satisfaction.
By understanding these unique selling points, investors and subscribers can make informed decisions aligned with their preferences and needs.
Considerations for Investors
When evaluating streaming services as investment opportunities, it is essential to consider market analysis, financial performance, and potential investment options within the industry.
Market analysis involves exploring current trends and growth predictions for streaming services. Understanding subscriber growth rates, market share, and emerging trends provides insights into growth potential. Additionally, assessing the impact of increased competition helps gauge risks and opportunities.
Analyzing the financial performance of major streaming platforms is crucial. Examining subscription numbers, revenue streams (advertising, subscriptions), and profitability offers valuable insights into stability and long-term viability.
Identifying key players with strong growth prospects is vital. Factors to consider include competitive advantage, content partnerships, technological innovations, and global expansion strategies.
By considering these factors comprehensively, investors can make informed decisions aligned with their investment objectives in the dynamic streaming industry.
Making an Informed Decision
When choosing a streaming service, it's important to make an informed decision. While YouTube TV is a major player in the industry, there are other alternatives that cater to different preferences and needs.
By comparing pricing options, content libraries, features/user experience, and considering market analysis and financial performance, investors can make informed decisions about potential investment opportunities.
Pricing is a crucial factor to consider. Different services offer various subscription rates and benefits, so it's important to assess which aligns better with your budget goals.
Content libraries also vary among streaming platforms. Assessing the range of programming available will help determine if your preferred genres and shows are well-represented.
Features and user experience should not be overlooked. A seamless viewing experience with user-friendly interfaces, personalized recommendations, multiple device compatibility, and convenient search functions are key considerations.
Market analysis and financial performance provide insights into future growth potential. Understanding industry trends and evaluating subscription numbers, revenue streams, expansions or acquisitions made by streaming platforms can guide investment decisions.
Ultimately, the choice of a streaming service should be based on personal preferences and needs. By considering pricing options, content libraries, features/user experience, market analysis, and financial performance, individuals can confidently navigate this dynamic landscape as both consumers and investors in the evolving streaming industry.
[lyte id='aDXOusVd238′]