Investing in gold has long been a popular choice for those looking to diversify their portfolios and protect their wealth. However, the traditional methods of investing in gold, such as purchasing physical bars or coins, may not be accessible or affordable for everyone.
That's where Acre Gold comes in – offering a unique and innovative subscription model that allows investors to gradually accumulate gold over time, starting with just $50 per month.
Understanding the Subscription Model: How Does Acre Gold Work?
Acre Gold operates on a simple subscription model, allowing investors to accumulate fractional ownership of 24-karat gold bars. With monthly contributions starting at just $50, investors can gradually build a substantial holding of physical gold without large upfront investments.
The convenience and flexibility of this model make it accessible to individuals from all walks of life. Investors have the freedom to adjust their monthly contributions based on their financial situation and investment goals.
By subscribing to Acre Gold, investors receive fractional shares of gold bars over time. This eliminates the need for purchasing an entire gold bar outright and makes it affordable for anyone interested in diversifying their investment portfolio with this precious metal.
Not only does Acre Gold's subscription model offer accessibility, but it also provides peace of mind. Each investor has direct ownership of tangible gold bars stored in secure vaults, ensuring transparency and authenticity.
Additionally, owning physical gold acts as a hedge against inflation and economic uncertainties. Accumulating fractional shares through regular contributions allows investors to benefit from potential price appreciation in the gold market.
In summary, Acre Gold's subscription model is an accessible and flexible way for individuals to add gold to their investment portfolios. With affordable monthly contributions, investors can gradually build a significant holding of physical gold while safeguarding their wealth against market volatility.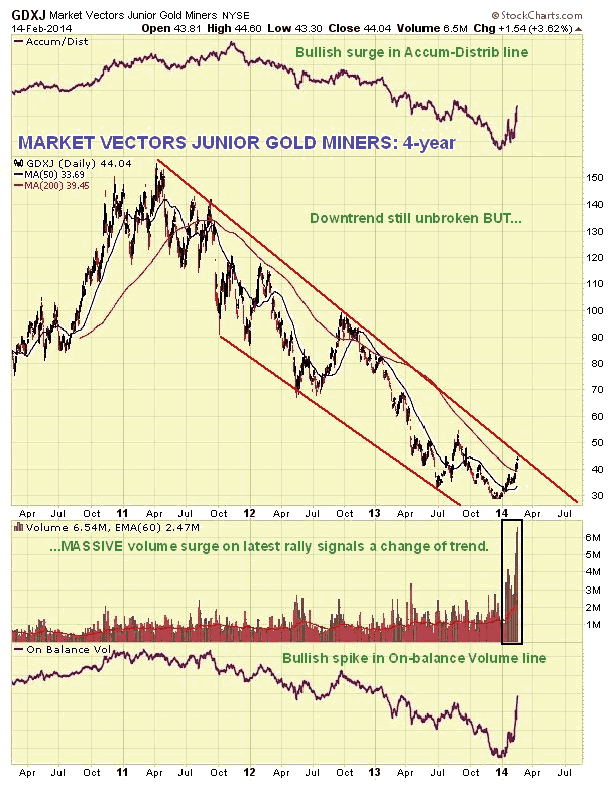 Watching Your Gold Grow: Tracking the Value and Performance of Acre Gold Stock
Investing in gold with Acre Gold not only allows you to own physical gold but also provides tools to track its value and performance. With real-time updates on market values through their user-friendly online platform, investors can easily monitor their investment's fluctuating value.
Additionally, success stories from other investors serve as inspiration, showcasing the potential for long-term wealth preservation that investing in physical gold offers. Stay connected to your financial goals and watch your gold grow with confidence through Acre Gold.
Secure Storage: Ensuring the Safety of Your Investment with Acre Gold
When investing in physical gold, security is paramount. Acre Gold understands this concern and takes extensive measures to ensure the safety of investors' gold holdings.
The company stores all gold bars in highly secure vaults equipped with advanced security systems, including 24/7 surveillance and robust access controls. This ensures protection against theft, damage, or loss.
Furthermore, Acre Gold's storage facilities are fully insured, providing investors with peace of mind knowing that their investment is safeguarded against unexpected events.
The Benefits of Investing in Physical Gold with Acre Gold
Investing in physical gold with Acre Gold offers significant advantages for your investment portfolio. Gold acts as a hedge against inflation and market volatility, maintaining its purchasing power while traditional currency loses value. It also serves as a safe haven during economic uncertainty, preserving wealth when stock markets decline.
Acre Gold provides a convenient and accessible way to invest in gold. With their subscription-based model, you can start investing with just $50 per month, catering to various budgets. Owning physical gold offers tangible assets, ensuring security compared to complex financial instruments or paper contracts.
Including physical gold in your portfolio through Acre Gold allows for effective diversification. By reducing reliance on a single asset or market segment, you create a more balanced and resilient investment strategy. Unlike speculative ventures, gold has proven its stability over time as a reliable store of value.
In summary, investing in physical gold with Acre Gold brings benefits such as hedging against inflation and market volatility, providing tangible and secure assets, and enhancing the resilience of your investment portfolio through diversification.
Is Acre Gold Right for You? Evaluating Risk Factors and Suitability
Investing in Acre Gold involves risks that should be carefully evaluated. Fluctuations in the gold market can impact the value of your holdings, so it's important to assess your risk tolerance and consider how these fluctuations may affect your investment strategy.
Additionally, before deciding if Acre Gold is suitable for you, it's crucial to align your financial goals and investment preferences with this opportunity.
While it offers an accessible way to invest in gold, make sure it fits within your long-term objectives and consider diversifying your portfolio across different asset classes for better risk management. By evaluating these factors, you can determine if Acre Gold is the right fit for you.
Getting Started with Acre Gold: How to Begin Investing Today
Investing in precious metals, particularly gold, has long been considered a safe and lucrative way to diversify one's investment portfolio. If you're ready to embrace the golden opportunity with Acre Gold, getting started is a straightforward process that can set you on the path towards accumulating physical gold over time.
To begin your journey with Acre Gold, the first step is to open an account. This can be easily done by visiting the Acre Gold website and completing the account opening process. Rest assured, this procedure is quick and easy, requiring only basic personal information.
Once your account is set up, it's time to choose your subscription plan. Acre Gold offers a range of options tailored to suit different investment goals and financial capabilities. Take your time to evaluate these plans carefully and select the one that aligns best with your objectives.
Making your initial investments with Acre Gold is both convenient and flexible. By subscribing for as little as $50 per month, you can kickstart your journey towards acquiring physical gold over time. This affordable entry point allows investors of all budgets to participate in this exciting opportunity without breaking the bank.
It's worth noting that Acre Gold may also offer promotional offers or incentives for new investors from time to time. To ensure you don't miss out on any ongoing promotions, it's advisable to regularly check their website or reach out to their customer support for more information.
Conclusion: Embracing the Golden Opportunity with Acre Gold
[lyte id='9U4FzEsSIr0′]